What Is Off The Shelf Software?
Off-the-shelf software is a piece of software that has been created to provide a general set of features to meet the needs of many different types of users. The largest example would most likely be the Microsoft Office package which contains Excel, Office, and Outlook amongst many others. However, off-the-shelf software is available for almost any need. Within the ever-growing landscape of SaaS (Software as a Service), companies are taking what customers or businesses might need and creating software to fulfill those needs.
For example, OnePatch has released a multi-channel eCommerce management software that users can pay monthly for which will satisfy the needs of many eCommerce retailers by letting them manage their orders, inventory and help sync stock across multiple sales platforms. But what if you need more? What if you needed to connect to a marketplace they didn't? Herein lies the disadvantages of off-the-shelf software and you may need custom-written software unique to your business.
Do I Need Custom Written Software?
There's plenty of situations where you won't really need to bother getting custom software, for example, you'll probably not have any need for a custom office package. The Microsoft Office packages will likely provide you with everything you need. However, if you are running a complex business then odds are you're going to need some more complex software to meet your business needs. A good example of this would be a CRM system. If your business deals with many customers then you're going to need a system to help manage customers and their information. There are plenty of off-the-shelf CRM systems such as Hubspot and SalesForce available online, however, finding the one that meets your specific needs can prove challenging. There are CRM systems such as LeadsLive that will add custom functionality into your system for you but at a cost.
Lack Of Custom Features
One of the biggest advantages of using custom software is the custom features. If you're getting your software created by skilled developers then they will be able to implement any features you need to help ensure your software performs exactly how you need it to. With off-the-shelf software you're only going to have the features that are pre-built into the software, meaning there will be plenty of tools available to you that you might not need but also potentially lacking in features that you do require.
Is Custom Written Software Cost Efficient?
On paper, the initial cost of off-the-shelf Software will be much smaller than the price tag that comes with getting custom-written software. However, When it comes to off-the-shelf software, you usually won't actually be purchasing the software to own it but rather you'll be purchasing a license to use it for a period of time; often monthly. This means you will be continuously paying to use the software for potentially years. With custom written software once your software is completed you won't need to continue to pay to use it and the only potential costs will be for support (something which off-the-shelf software will also potentially charge for.)
Potential Changes To The Software
When you're licensing software, any changes made will be by the owners and sometimes these changes won't benefit you. Updates to software can often be a good thing, with developers using them to iron out any issues in their software or provide brand new features. However, there are cases of updates removing features or making them less useful. Sometimes the companies who own software can even decide they would rather focus their efforts on something else and "Retire" their software. If you're interested in seeing some examples of software updates going wrong then check out this article on some of the more high-profile cases.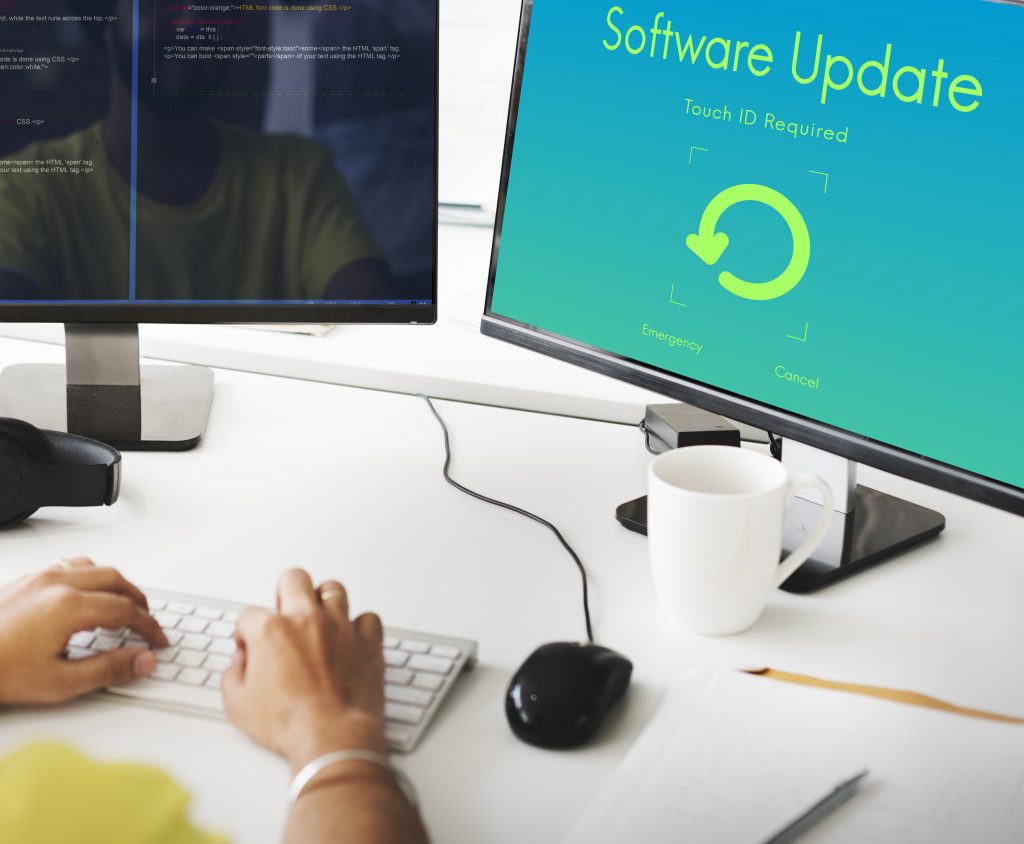 Data Leaks
If you're using a high profile or well-known software to store your own companies information or even your customer's details then you're putting your trust in the security of someone else. Often companies will have very high-level security for their data, but they will often be the target of cyberattacks by hackers. Here are some very high-profile cases of this. If you're going to have your own software created for your company then you will have much greater control over the security of your data (Don't worry if you don't have much knowledge about this kind of thing, an experienced software developer will be able to offer you plenty of advice.)
Your Competition Will Have Access To All The Tools You Do
If you're looking to set yourself apart from your competitors then you might run into some issues with the fact they could be using the exact same software packages as you (Or potentially even their own custom-written software.) With the competition using the same software as you then you're more likely to produce similar results preventing you from standing out. With custom software you can be confident that other companies won't have access to the same tool you do, giving you an important edge over your competitors.
High Learning Curve
If you require a certain type of software for your business there's a good chance the off-the-shelf option might be much more complex than you would like. Many powerful software packages come with tools & features that not every user will require and this can lead to a very steep learning curve. If you have your own customized software at your disposal with the specific features you require then you don't have to worry about mastering tools you will never be required to use. You can also influence just how difficult the tools you require in your software are. Resulting in a much smoother learning experience for you and your employees.
Support Issues
If Off The Shelf Software is very popular then there is a good chance that it will have a dedicated support service or at least online forums but if you run into an issue with the software that isn't very common you might have a difficult time finding a solution. However, with custom software, you'll be in direct contact with whoever created the software. Meaning you'll have greater priority support & are more likely to get a quick solution to the difficult issues you run into. Considering the software is built specifically for your needs, the risk of issues is much smaller as the software has a smaller scope.
At the end of the day, off-the-shelf software has come a long way and many software companies are doing a great job satisfying customer's needs. However, custom-written software comes with many advantages that can't be ignored.