INTRODUCTION TO GOOGLE ADWORDS
Google AdWords took the world by storm almost 20 years ago with its self-service advertising program offering a simple Pay Per Click system that helps all businesses no matter how big or small.
AdWords is the place you are going to be spotted and with the correct Keywords, your conversion rate will skyrocket in no time.
Using AdWords puts your company on the international stage and gives you potential exposure to millions of daily users. Making use of the vast range of tools available to you makes for quick and accurately targeted results resulting in a greater ROI and hoists you above the competition.
Here are the top 5 reasons you should be making use of a PPC campaign through Google Adwords:

1.YOUR COMPETITION ALREADY USES ADWORDS
What else could possibly get you more motivated than knowing you're already behind the game. Your competitors are already using AdWords and if you look up a product similar to your own you will see an ocean-wide market of businesses resembling your own. How can I beat my competitors you ask?
Well, this is where keywords come in. Google Adwords gives you a range of useful tools that allow you to search for keywords related to your product or service and whether they are popular or not. Amassing a combination of custom and popular keywords could very well put you at the top of the list but this of course depends on how much you are able to spend. Adjusting your budget determines your exposure, so the higher your budget, the higher your potential ROI could be. With the accurate clicks per month system, you will see what your competitors are paying for that top spot on the pages so you can swoop in and claim the top spot.
2.PICK YOUR TRAFFIC
Organic traffic is simply beautiful. To rake in customers through your tailored social media content takes time and effort but is not out of reach. Google ranks content and the more you post the better. However, if you're running a small business, you may not have the time nor resources to post consistent content every day which would impact your place within Google's search results. With Adwords, however, you will appear at the top of search pages and gain the clicks you need for that popularity a whole lot quicker, and don't worry about paying for your PPC campaign as your ROI will be more than rewarding and your results will storm in instantly. This will also give you vital information on how to create a good SEO campaign as you can quickly see what is working and what is not.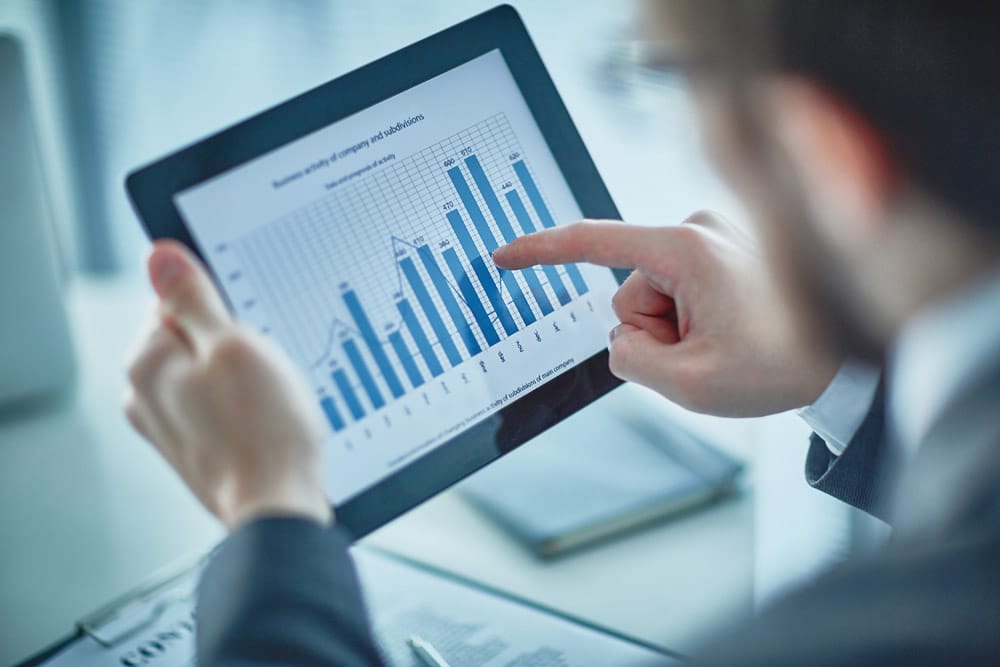 3.SET AND MEASURE YOUR GOALS
Having clearly determined and measurable goals is vital for success when using Adwords. Setting goals keeps you on track and performing your best as you want to hit those targets. AdWords allows you to look at how well your campaigns are doing all on one dashboard. For example, you may track your sales and conversions; traffic to your website plus your ROI just to make sure your campaigns are profitable. AdWords also allows you to track which time of the day your ads are being clicked so you know when is best to post on social media to continue tracking those interested as well as which keywords are performing the best.
4.RELEVANCE
Google created their own algorithm known as PageRank, Basically ranking your webpage based on a few things such as – Webpage History and Age, Clicks Per Month, and the Amount of Links your Page has to another Site like keywords and relations. This algorithm is also constantly updated to keep the best at the top  So have all this and you will be right at the top!…so you don't have any of that? Well, Thank Google Adwords as if you pick the right budget and have more interesting content than your competition you can skip all the aforementioned requirements and jump straight to the top and gain the relevance you need online to become a top-flight contender in your field.
5.IT'S GOOGLE!
What else must be said?, on average Google receives 40,000 searches per second, which equates to 3.5 billion inquiries per day compared to Bings 122 million searches per day so already you are obtaining a colossal difference in the audience reached. This means you are already one step closer to thousands of clicks which is exactly what you need to get you hitting those goals quickly on the internet for you to take off.
CONCLUSION
To sum it all up, Google Adwords really is the leader in terms of PPC marketing. Using the available tools you can hone in on your target audience and maximize your ROI through strategically placed ads. Using Google's inbuilt analytics give you extremely valuable data that you can utilize to make sure the money you spend isn't being wasted. Whether or not you have considered using Google Adwords before, it should definitely be high on your list of priorities to help bolster your reach and solidify your place as a leader within your industry.