The world of digital marketing is changing fast. As a business, you need to stay up to date with the latest trends and developments in order to remain competitive.
A digital marketing agency delivers a complete range of media channels to promote your company and brands, showcases your products and boosts your sales. The internet provides the opportunity of exposure to the entire world, making your products visible to a global audience. As the internet continues to grow and provide more opportunities, it becomes clear why companies are hiring a digital marketing agency Glasgow.
A good digital marketing company will help you to achieve this by providing expert advice and guidance on all aspects of online marketing. They'll also ensure that your website is constantly optimised so that it ranks highly in search engines like Google, Bing and other search engines.
In addition, they'll manage your social media channels and ensure that they're updated regularly in order to engage with current and potential customers. A strong social media presence can be crucial for driving traffic to your website, which can lead to increased sales and revenue for your business.
Key Benefits of Hiring a Digital Marketing Agency in Glasgow
There are many benefits of hiring a digital marketing agency in Glasgow. Some key benefits include: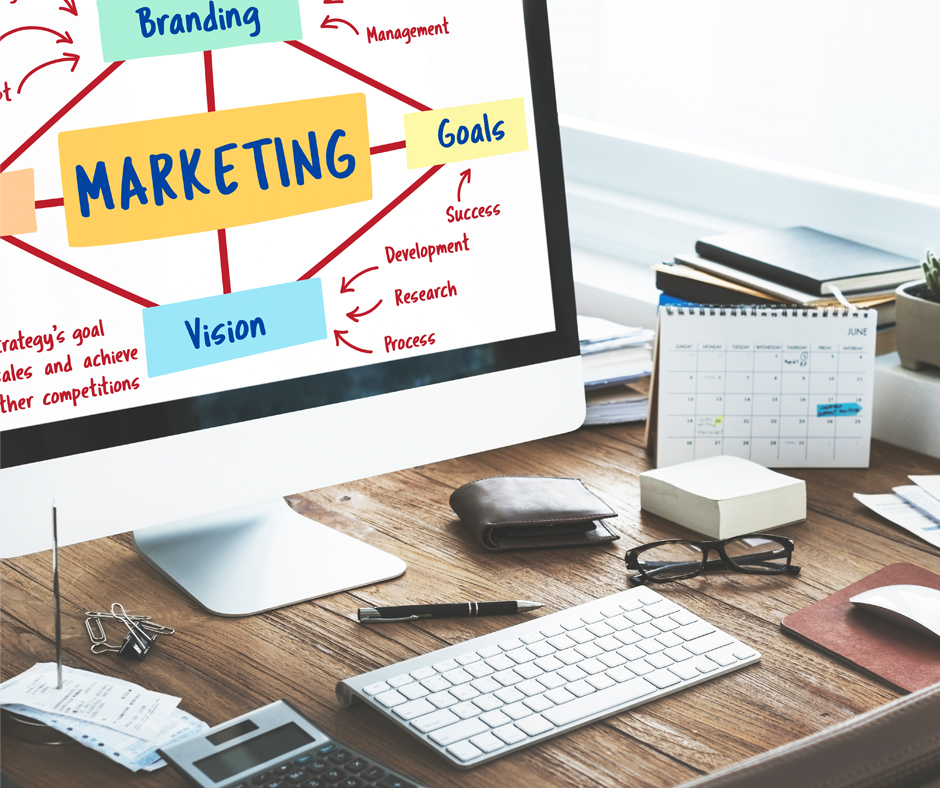 They help you with your online marketing goals
If you're wondering why you need a digital marketing agency, the answer is simple: they help you achieve your business goals.
A good agency will work with you to set clear objectives and goals for your brand, so that they know what needs to be done in order to meet those objectives. This makes them better at doing their job because they can tailor their approach accordingly. They'll also be able to advise on which services are best suited for achieving each goal, so there's no guesswork involved in deciding how best to proceed when it comes down to getting results from their efforts (which means more time spent on actually achieving those results).
Setting clear objectives means that everyone knows what needs doing; this helps keep everyone focused on the task at hand instead of wasting time debating priorities or arguing over whose idea was better in the first place!
They will improve your search rankings
A good digital marketing agency will help to improve your visibility online. They will carry out a comprehensive audit of your website and identify any areas that need improvement. They will then put in place a plan of action to help you achieve better rankings in the search engines and increase your website traffic.
There are two main types of SEO: On-page and off-page.
On-page SEO is the process of improving your website content so that it can be easily read by search engines, making sure that you're using keywords and phrases in the right places.
Off-page SEO refers to techniques used to improve the visibility of your site on search engines without directly affecting its own website's code (or "on-site"). These include link building (getting other sites to link back to yours), social media marketing, guest blogging and more.
They will Increased Website Traffic
They will increase organic search traffic and deliver targeted traffic at a fraction of the cost. A good digital marketing agency will be able to help any business improve their sales through their integrated digital marketing services. They will help you find new customers, set goals and track your results. Hire a digital marketing agency to help you grow your business.
They can help you generate leads and increase sales
You need a digital marketing agency because they can help you generate leads and increase sales. When it comes to online marketing, there are many things that can go wrong if you do not have the right people on your side. You may be spending too much money on advertising or not getting enough traffic on your website or even worse, having no one coming at all!
A good digital marketing agency will know exactly what they're doing when it comes to building websites and managing an effective social media strategy. They'll also make sure that their clients are getting the best ROI possible by finding ways for them to stand out from their competitors through search engine optimization (SEO) techniques such as link building campaigns or content creation strategies like blogging etc.
They can build your brand image and help you stand out from your competitors
Brand building is important to attract new customers. It's about creating a unique identity that stands out from competitors, and it can be done in many ways, including logo design, social media posts and website design. If you're looking for an agency to help build your brand image then we'd be happy to help!
A brand is more than just a logo. A strong and cohesive brand identity can help your business stand out from the competition, attract new customers and build trust with existing ones. It's important to consider all aspects of your brand when building it so that you can create a unique identity that will resonate with your target audience.
A digital marketing agency can help you increase sales and target customers more effectively
A digital marketing agency can help you increase sales and target customers more effectively. This is because they have the knowledge, skills and experience to create a strong brand for your business that will attract more customers.
A digital marketing company also has access to cutting edge technology which enables them to deliver results in the most efficient way possible. They know how best to reach potential customers on social media platforms like Facebook and Twitter; how best to use Google Ads or Bing Ads so that when people search for products or services similar to yours they come up as an option; how best to create compelling content such as blogs posts that get shared across different networks so more people see them (and hopefully click through) – all this means they're able use less resources while achieving better results than what could otherwise be achieved by DIY methods alone!
A digital marketing agency is the ideal partner for any business that wants to grow by leveraging the power of internet marketing. This is because they are experts in their field and can help you reach new customers, generate leads and increase sales.
Primitive online is the best digital marketing company Glasgow. They provide a wide range of services such as SEO, PPC, Social Media Marketing and Web Design and Development and Web Hosting. They are a full-service agency and have a team of experienced professionals who can help you grow your business.
So, if you're looking for a digital marketing agency in Glasgow and want to know more about what we do, please get in touch with us today. We'll be happy to answer any questions you have!